Samsung Expects Strong Memory Sales in '17
Created Date: 23 Oct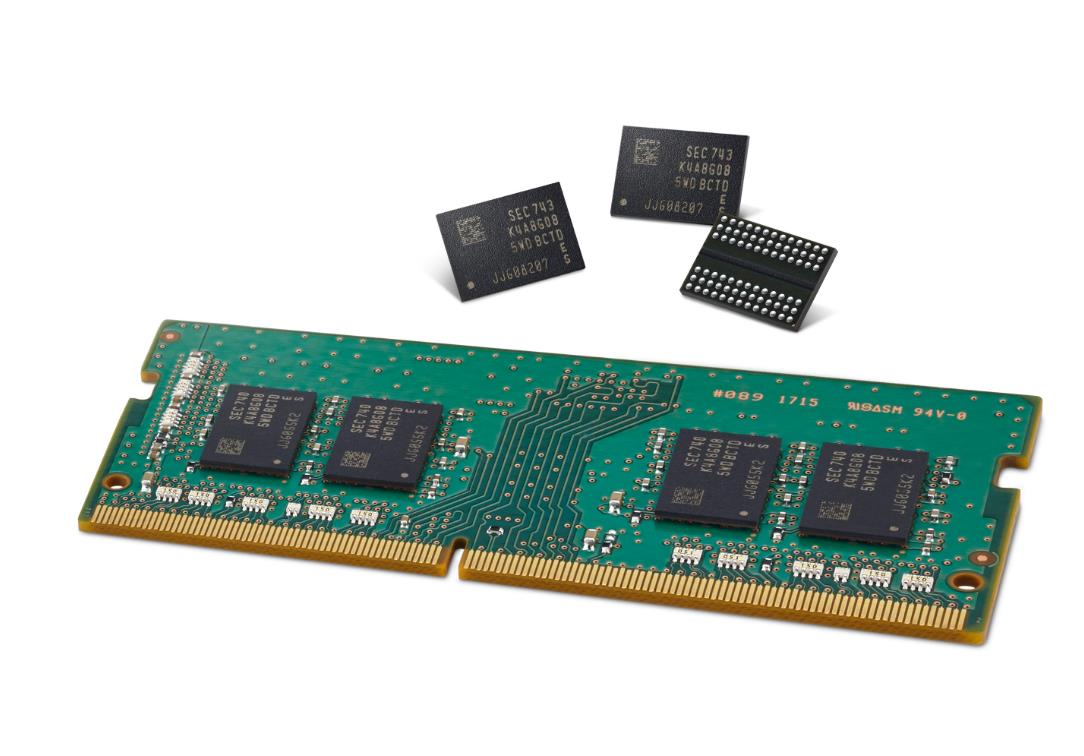 TAIPEI — Samsung Electronics, the world's largest maker of smartphones and the second-largest chipmaker, said it expects strong memory sales this year as the balance between supply and demand tightens.
The company's semiconductor business is likely to drive profit growth for Samsung despite its expectation that demand for smartphones will continue to weaken in 2017. Samsung said it aims to improve profitability by widening the technology gap with competitors by focusing on new products such as 64-layer vertical NAND memory and DRAMs at the 10 nm level.
"By beginning production of 10 nm products, we have demonstrated our technology leadership," said SeWon Chun, senior vice president of Samsung's semiconductor business division, on a January 24 conference call to announce the company's fourth-quarter 2016 results. "We will expand 10 nano production in a stable manner."
Samsung is consolidating its top position in the global memory chip business as rivals such as Toshiba are looking at spinning off its semiconductor division as a separate company. Longer term, Samsung may face new rivals in China that have ambitious plans to capture the nation's huge demand for memory in smartphones, servers and PCs.
"We are now in a super boom cycle of the memory chip business," said Sanghyun Park, an independent analyst writing for research provider Smartkarma. "Most memory chip makers are enjoying an unprecedented period of prosperity."
The bigger issue for Samsung is whether it can consistently maintain profitability for its four business divisions including semiconductors, mobile phones, displays and consumer products, according to Park. The company is not yet showing any convincing evidence of consistency in profitability in the various divisions, Park said.
In the foundry business, Samsung is leading Taiwan Semiconductor Manufacturing Co. (TSMC), which said its 10 nm products will ramp strongly during the second half this year. TSMC said 10 nm will exceed 10 percent of the company's total revenue by the third quarter.
The leadership may switch at the 7 nm node. TSMC has slated 7 nm risk production for the first quarter of 2017 and said it has as many as 15 customer tape outs lined up for the full year. Samsung said it will start 7nm production in 2018, and it will adopt extreme ultraviolet (EUV) lithography at that node. TSMC said it may adopt EUV during the second year of its 7 nm ramp.
Capital Expenditure Uncertain
Samsung said its 2016 capital expenditure was 25.5 trillion won ($22 billion), 13.2 trillion won of which was invested in the semiconductor business. About 80 percent of the semiconductor investment went to memory chips and the remainder was for the company's logic products.
Samsung hasn't yet decided capex for 2017. The 2016 capex was less than the originally forecast 27 trillion won because investment in the display division has been delayed, according to the company.
For the full year, Samsung said it expects huge growth in demand for high-density memory in the server market as well as growing markets for chipsets used in automotive and artificial intelligence applications. Bit growth for DRAM will be in the high-teen percentage range while NAND bit growth will reach about 30 percent this year, according to the company.
Vice President Chun said the supply of 3D NAND this year will be a "key variable" for Samsung's business.
Glitches
While it's smooth sailing for the memory business, Samsung is still grappling with several problems, including the recall of its flagship smartphone last year and an ongoing investigation by the South Korean government regarding bribery allegations.
The company's fourth-quarter sales of mid- and low-end smartphones helped to buoy Samsung's handset business after its Galaxy Note 7 was pulled off the market because a manufacturing defect in the phones' batteries caused some of the phones to generate excessive heat, resulting in fires and explosions.
Samsung said it will aim to improve product safety and focus on differentiated design as it plans to offer new artificial intelligence features in smartphones this year.
There are also legal issues. South Korea's corruption investigation of President Park Geun-hye has led to the interrogation of Jay Y. Lee, Samsung's de facto head, on charges that he bribed the president.
The investigation may limit the ability of the top management at Samsung to make long-term plans, the company said.